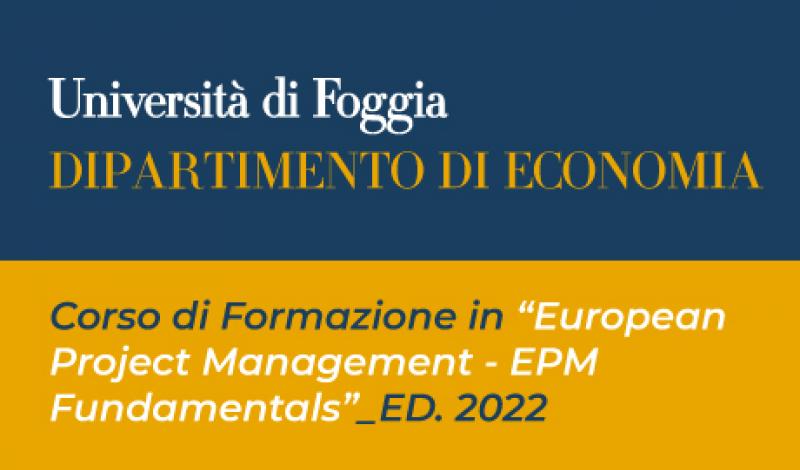 The Training Course in European Project Management – EPM Fundamentals is aimed at students and graduates of the University of Foggia, interested in learning more about Project Management, regardless of the degree programme and/or the professional pathway undertaken.
The Course addresses the need, increasingly appreciated in the labour market, to have the knowledge and skills required to organise and manage projects in every field of application.
Following the conceptual and methodological foundations defined by the new ISO 21502:2020 standard 'Project, programme and portfolio management - Guidance on project management', the Course explores the different knowledge areas of Project Management, by illustrating the inputs, tools, techniques and main outputs to manage projects using Project Management best practices. The lectures are enriched with examples, applications and practical exercises.
More specifically, the Course consists of two modules:
EPM Knowledge, which covers the knowledge to be able to manage the entire lifecycle of a project, Project Management processes and behavioural skills, enabling to have adequate skills to be able to start planning and managing projects in various organisational contexts;

EPM Ability, enabling to learn the practical skills related to the use of project management software applications (such as Microsoft Project and/or ProjectLibre) for project planning and monitoring.
Course registration deadline: Friday 16 February 2022 (and in any case before the maximum number of participants is reached, which will be promptly announced on the Department of Economics website).