Type of course:
Summer e Winter School
Number of places:
max 27 - min 5
Relevant structure:
Dipartimento di Studi Umanistici. Lettere, Beni Culturali, Scienze della Formazione
Course status:
Istituzione
Call for tenders
Annexes to the call for tenders
Comunicazioni ed aggiornamenti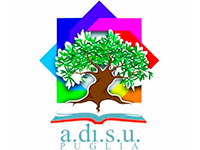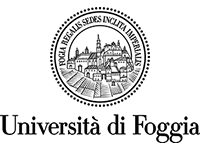 Intervento finanziato dall'ADISU Puglia attraverso la concessione di un contributo finalizzato allo svolgimento di attività relative all'Avviso pubblico "Azioni per la realizzazione di Summer School promosse dalle Università pugliesi per le annualità 2019/2020". 
CUP Assegnato al progetto H36F19000010002
Riconoscimento di due crediti formativi universitari (CFU), da utilizzare per l'insegnamento di "Letteratura Italiana" del Dipartimento di Studi Umanistici dell'Università di Foggia, ai corsisti che hanno partecipato alle attività della Summer School dal titolo "Miti, lingue, culture: alle radici dell'Europa", a.a. 2022/2023.
I termini per la presentazione della domanda di partecipazione sono prorogati al 23 settembre 2022.
Possono presentare la domanda di partecipazione alla Summer School gli studenti regolarmente iscritti a corsi di laurea triennale, specialistica, master e dottorati di ricerca nonché i laureati presso le università italiane e straniere
Learning objectives
La Summer School Miti, lingue, culture: alle radici dell'Europa (Bovino-Lucera, 26 settembre-01 ottobre 2022) si pone l'obiettivo di presentare a laureandi, laureati, dottorandi o dottori di ricerca (altresì alla cittadinanza intera) percorsi culturali multidisciplinari con particolare attenzione agli aspetti letterari, linguistici, artistici e dello spettacolo inerenti i temi della classicità (miti, personaggi, testi, motivi ed elementi dell'immaginario) che hanno riscosso notevole fortuna in età posteriori fino alla contemporaneità, in Italia come anche in altre culture nazionali europee. L'intento principale del progetto è, pertanto, l'illustrazione degli aspetti culturali quali principali elementi fondativi della comune identità europea e, soprattutto, imprescindibili argini per contrastare ogni tentazione di divisione politico-geografica. La matrice culturale europea ha rappresentato per secoli, tra ibridismi e comune matrici, il collante privilegiato per intere comunità sovra- e inter-nazionali che, perciò, opportunamente riscoperto e argomentato attraverso esempi e modelli di contaminazione e incrocio tra culture, concorre a formare l'identità del cittadino d'Europa e a ribadire la consapevolezza di essere parte di un secolare immaginario comune.
La Summer school si articolerà in percorsi formativi organizzati in lezioni frontali nelle sessioni mattutine, ed esperienze guidate sul campo e brevi performance-live negli incontri pomeridiani, il tutto organizzato con il sussidio di strumenti didattici audio-visivi e della multimedialità con il supporto di partner locali impegnati nella promozione turistico-culturale del territorio dauno. La riscoperta della comune matrice culturale, nella quale si riscontrano perfettamente elementi significativi della tradizione immateriale del territorio dauno, illustrerà gli intrecci con le altre culture nazionali (inglese, francese, tedesca, spagnola) nella produzione letteraria e nel patrimonio artistico della Capitanata, anche al fine di una più ampia valorizzazione della ricchezza geografico-culturale dell'area dei Monti Dauni, sede della Summer School.   
Admission requirements
Possono presentare domanda di partecipazione:gli studenti del Dipartimento di Studi Umanistici dell'Università di Foggia regolarmente iscritti a corsi di laurea triennali, laurea specialistica, master o dottorati di ricerca; i laureati in ambito umanistico (con qualificate competenze nell'ambito delle lingue e delle letterature classiche) di Università straniere. 
Potranno accedere alla frequenza della Summer school (numero massimo di 27 studenti e minimo di 5) con una riserva di massimo 10 posti, gli studenti provenienti da Università straniere e comunque fino al raggiungimento del numero massimo di studenti previsti .