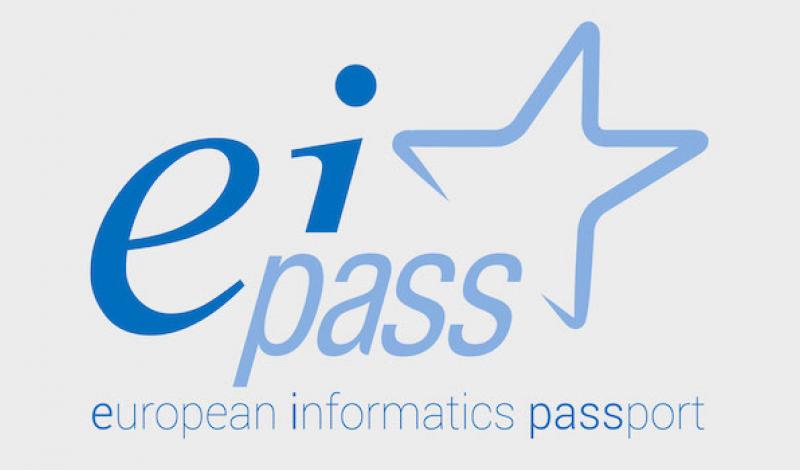 The Department of Humanities is an EICENTER - EIPASS-accredited centre for the delivery of EIPASS (European Informatics PASSport) Certifications.
The seat of the Test Centre is the computer lab of the Department of Humanities, located in via Arpi, 155 on the first floor.
At our centre, certifications relating to the following can be acquired:
7 User Modules

CAD

Coding

Cybercrimes

DPO

Legal Information Technology

IT Security

IWB

Ondemand

Administrative, Technical and Support Staff (

Personale ATA

)

Progressive

Public Administration

Digital Health

Social Media Manager

Tablet

Teacher

WEB
Registration is open to all.
Individuals who have an institutional relationship with the University of Foggia, such as students, teaching staff, administrative and technical staff, PhD students, etc., as well as external parties may register.
To register for one or more EIPASS certifications, please proceed as follows:
Download the registration form choosing between '

modulo iscrizione interni

' (enrolment form for internal parties) and '

modulo iscrizione esterni

' (enrolment form for external parties);

Fill in the form in all its parts and sign it;

Make the bank transfer as indicated on the registration form;

Send an email to [email protected], attaching:
the completed and signed form;
proof of the bank transfer made;
scan of a valid identification document;
scan of tax code.
Following verification of receipt of the bank transfer, an email will be sent out indicating how to collect the Ei-Card EIPASS Unica.
Ei-Center
Dipartimento di Studi Umanistici
Laboratorio informatico
via Arpi n. 155 primo piano - 71121 Foggia
Supervisore/formatore:
Michele Pio La Sala
Segreteria:
Palazzo Ateneo - terzo piano - Stanza n. 86
via Gramsci 89/91 - 71122 Foggia
Iscrizioni:
Michele Pio La Sala
email: [email protected]
Contatti:
Telefono: 0881 338338 – 0881 338320